27 August 1949–18 June 2014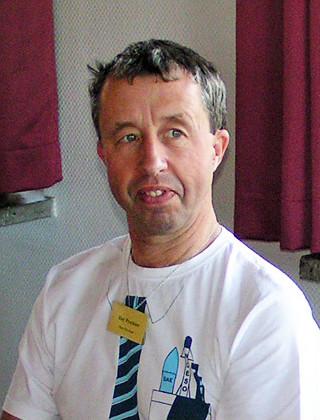 Conscience and Peace Tax International was shocked and deeply saddened to learn of the sudden death, on 18 June 2014, of Roy Prokter, who recently served as the CPTI Treasurer and Secretary. The peace tax movement has lost one of its most energetic and determined exponents. His passing occurred just after CPTI had moved to London, not in small part due to Roy's willingness to engage himself even more in our struggle to be allowed not to be passive participants in war.
We will miss Roy greatly, and we extend all our sympathies to his family, those who worked with him for our issue, and all who loved him. We will never forget him, and we are very much holding in our thoughts those he left behind.